It's easy to learn the guitar with the mojo method.
We come to your home, school
or why not treat yourself to a lesson
in one of our studios located at the Griffith Shops.
Now offering expert drum tuition from international touring musician Dylan Harding. Lock in your lessons today!
We are fortunate to have teachers in over 15 schools around the Canberra region!
All our teachers carry a WWVP card and public liability insurance. They are all awesome teachers and people!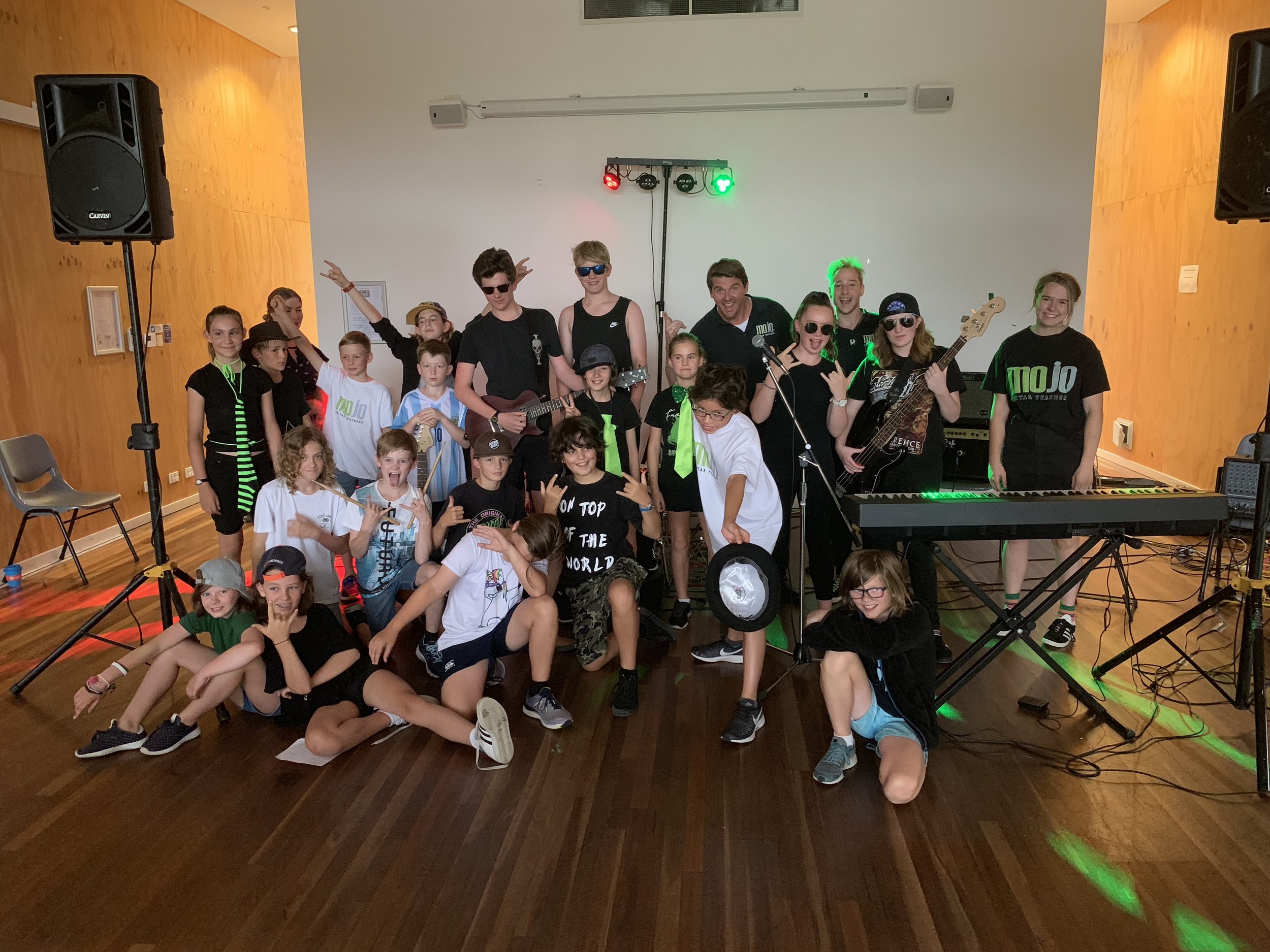 We run a Rock School holiday program every term break where the kids learn how to be in a band and write music!